Dominant women dom females dominatrix in Norwich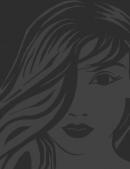 Mother Scariest
64yrs dominant woman, Norwich
Mother Scariest Will Make You Behave Or Else!
You will BEHAVE ........ If you're a bad boy you will be CANED and sent to the CORNER If you're a good boy you will receive ...
Last login: 3 days ago
Jane
29yrs dominant woman, Norwich
Attractive female, looking for a submissive male
I am dominatrix, sexy witch ready to cast a spell on you. Itís not your job to like me. Itís mine. Very dominant mistress looking for a ...
Last login: 1 month ago
To see more people use the search tool