Free BDSM dating and fetish contacts in Huddersfield
Juliam
31yrs dominant woman, Huddersfield
ONE TRUE LOYAL SLAVE....
I teach any submissive male who is willing and ready to submit and learn more about this lifestyle, I also give training to any semi Dom who ...
Last login: 1 day ago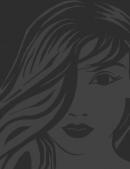 knowmyplace
-
verified
47yrs submissive woman, Huddersfield
Looking for permanent Dominant
I enjoy drink or two, I smoke and it has been known for me to drop the odd swear word here and there.... I'm looking to meet a male ...
Last login: 5 months ago
To see more people use the search tool