Submissive women sub females in Dagenham
Minniexoxo
45yrs submissive woman, Dagenham
Experienced sub looking for the right Dom
Experienced angel sub 😇 looking to build a conection with a Dom. One to help lead and guide me to serve him in the way he pleases ...
Last login: 1 week ago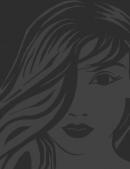 Little Bobby Lo
35yrs submissive woman, Dagenham
Little Bobby Lou needs a Daddy
Mixed race, tattoos, needs a Daddy for rough discipline and love. Limited experience, I want regular meets with only one who can teach ...
Last login: 4 months ago
To see more people use the search tool