Submissive women sub females in Edinburgh
SubSlut99
23yrs submissive woman, Edinburgh
Submissive woman
Message me if you'd like to chat. Getting a lot of messages, if I'm interested I'll reply. Not interested in anyone more than twice my age, ...
Last login: 2 days ago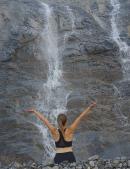 SweetSub135
32yrs submissive woman, Edinburgh
A good sub looking for a good teacher
I'm a somewhat new sub looking for someone experienced and knowledgeable to help guide me and answer my questions. I am obedient however ...
Last login: 4 weeks ago
To see more people use the search tool