Submissive women sub females in Milton keynes
scaredymouse
38yrs submissive woman, Milton Keynes
Looking to learn
A little bored of the vanilla life so I'm looking for a bit more of an adventure. Ideally I'm looking for an older gent more than a ...
Last login: 3 days ago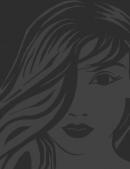 Subontheside
31yrs submissive woman, Milton Keynes
Previous sub looking for a Dom to retrain me
I haven't played in a long time. I want to rediscover that side of myself. Looking for a Dom that will train me into compliance. ...
Last login: 3 months ago
To see more people use the search tool