Submissive women sub females in Swindon
dagda24
39yrs submissive woman, Swindon
Looking for a long term, serious non-vanilla
I'm awkward with strangers, so this might be hard work! Looking to settle down in a long-term, serious and kinky relationship with ...
Last login: 4 days ago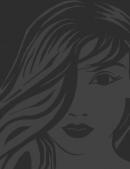 Powerplayhungry
-
verified
48yrs submissive woman, Swindon
Fit 48yr old female sub, seeks Dom
Iím a happily married female with a busy and fulfilling personal life. Iíve previously explored BDSM in my marriage, but itís not something ...
Last login: 5 months ago
To see more people use the search tool