Free BDSM dating and fetish contacts in Weston super mare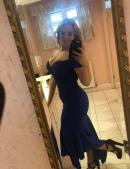 Misstress Taya
28yrs dominant woman, Weston Super Mare
Mistress Taya
Hellow fellow subordinates, I am domanatrix, who is demanding and strict yet sensual and seductive. I carry myself with poise and ...
Last login: 1 week ago
julieweston
41yrs submissive woman, Weston Super Mare
Petite submissive looking for Dominant Men
New to this site and have received a lot of messages already !! PLEASE be patient. I am doing my very best to reply to messages. Sincere ...
Last login: 2 weeks ago
To see more people use the search tool