Free BDSM dating and fetish contacts in Wolverhampton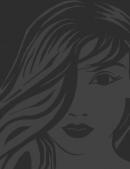 Subella
51yrs submissive woman, Wolverhampton
Female looking for online chat and domination
Widowed female seeking solace with dominant woman who will instruct and teach me the joys of bdsm.. I am particularly willing to receive ...
Last login: I'm online
KSub
27yrs submissive woman, Wolverhampton
Probably more of a masochist than a slave
Hi, Iím Kate, thanks for reading my page. I am going to try to be as open as possible so that hopefully the right man can respond. Iím ...
Last login: 1 hour ago
To see more people use the search tool